Pomba-gira, Exu, Umbanda Links;
These sites will lead you further into realms of Pomba-gira!
Filhos do Fogo
Umbanda Brasil
Centro de Umbanda
Xapana
The House of Exu Rei
Caboclopery
This is one of the best Umbanda sites I have found.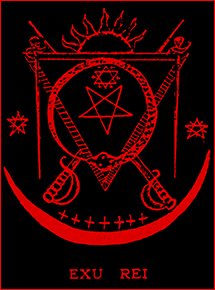 Voudon Links
These links open you up to the wonderful world of Voudon;
Technicians of the Sacred
New Orleans Voodoo
Voodoo Authentica
Mami Wata
OrishaNet
These links are provided for your interest only, do with them as you will;
Terence McKenna
Please do your mind a favour and listen to the words of a master. This link is a must!
Creepysites
Weirdcrap
The following two sites may seem a little odd but I sure find them fascinating;